Quick Cycle Website
Quick Cycle is a fictional bike retailer that serves a great variety of cyclists, from the elementary schooler to the experienced racer. I was challenged to create an e-commerce website capable of providing a great user experience for all consumer groups.
Example personas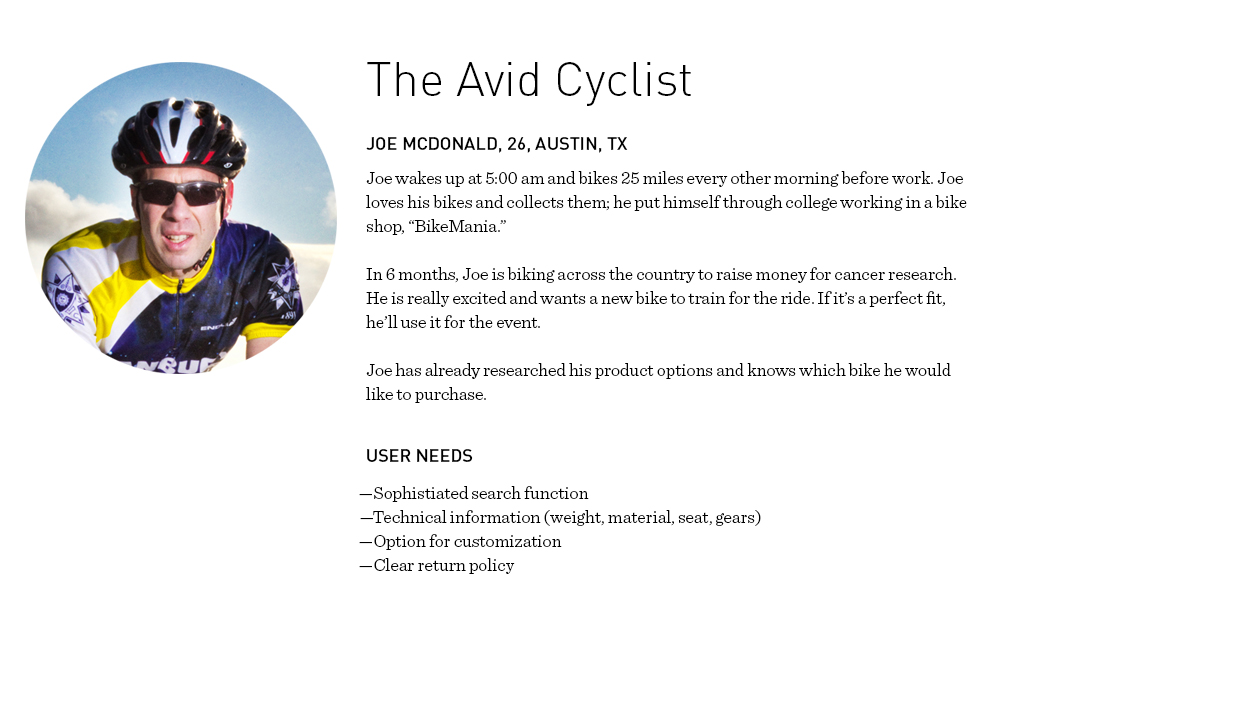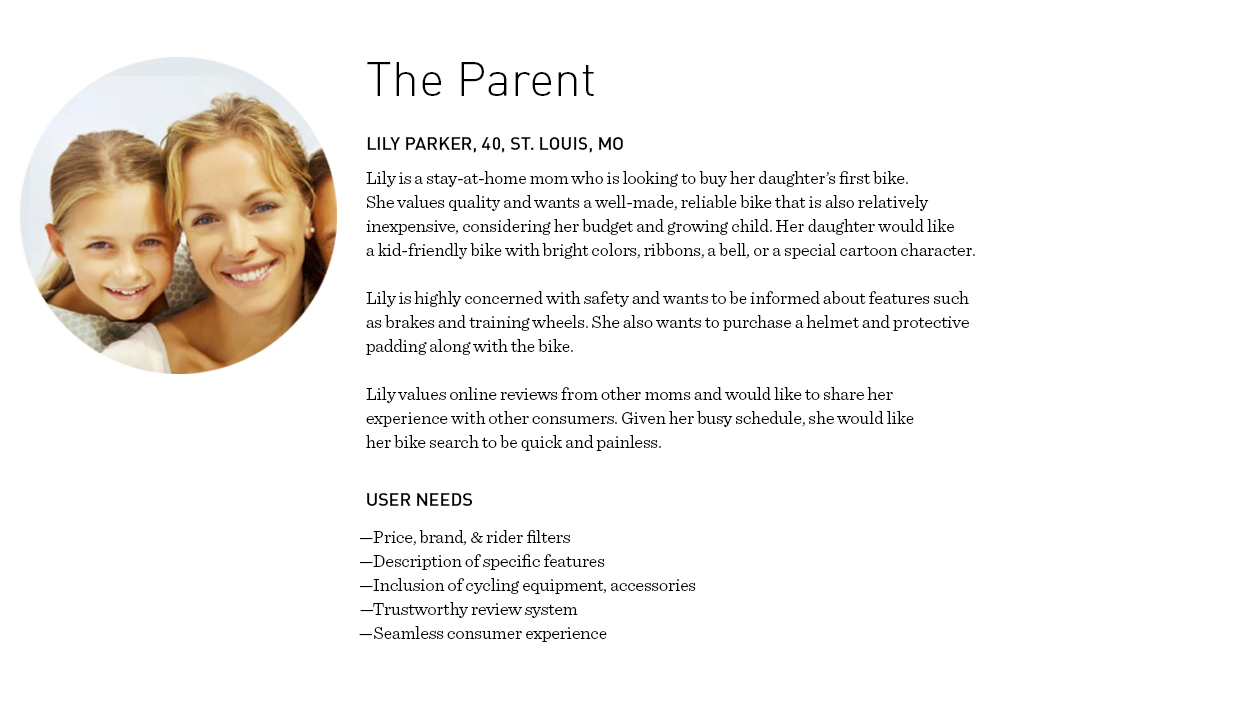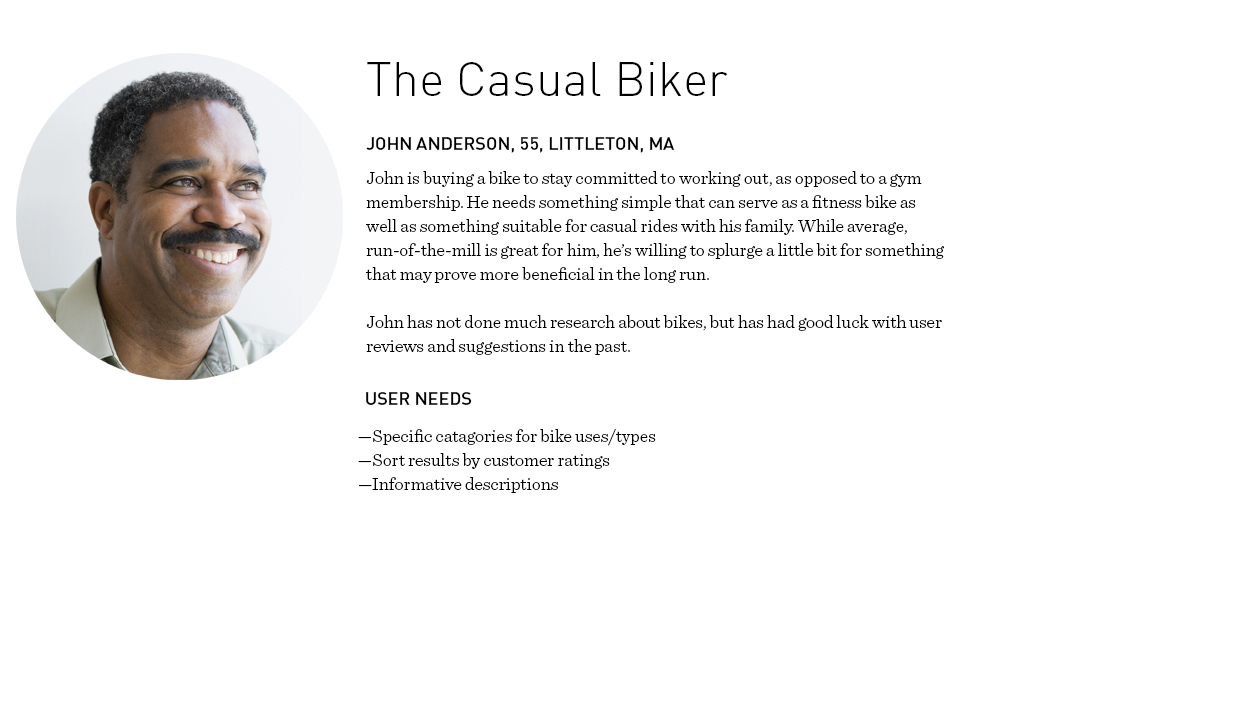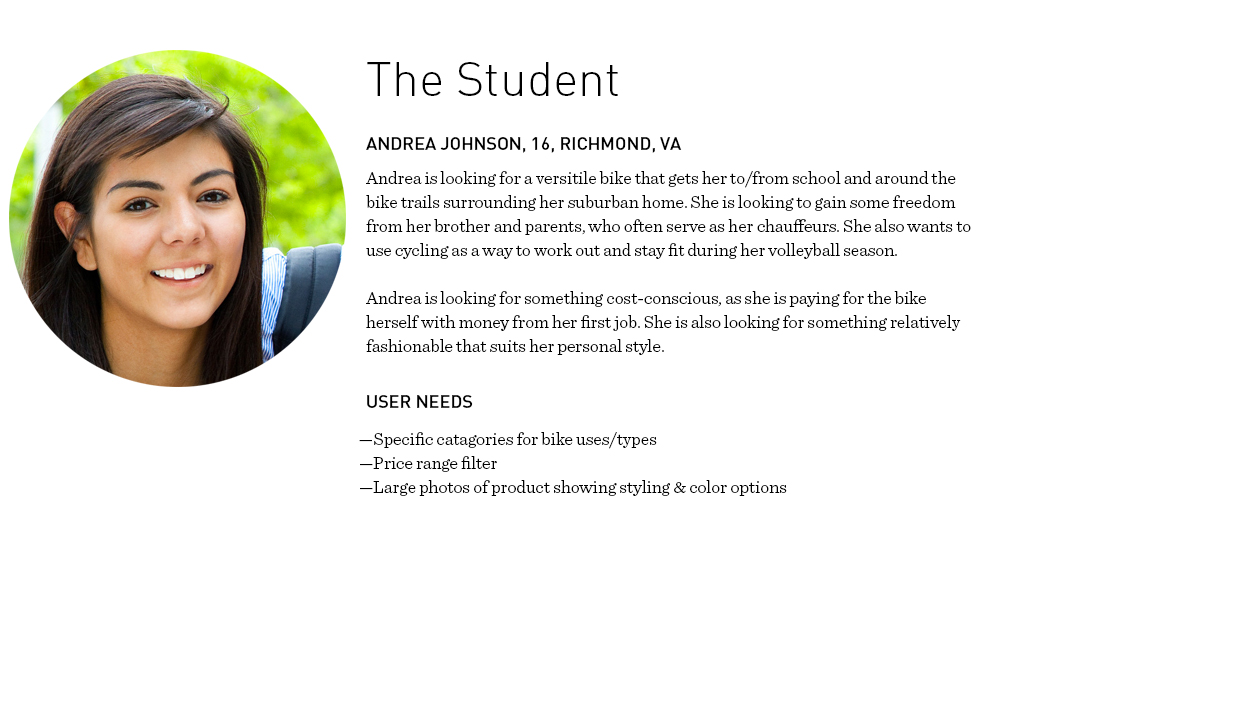 Wireframes
Click to enlarge.
Home page
Eye-catching photography and clean typography highlight new products, sales, and special offers.
Product grid
Users have a multitude of sorting and viewing options. A list of relevant filters allow the user to sort through the large selection of product with ease. The filter tool follows the user as they scroll down the page, allowing for changes at any point. If a new filter is chosen, options refresh and the user is bumped back to the top.
Product page
The individual product is shown at a large scale, for ease, alongside more detailed views. All color and size options are highly visible to the user at the point of sale, improving clarity. Descriptions, reviews, and other recommended products are within defined sections.